Day Skipper Shorebased Course
Day Skipper is a course for aspiring skippers with some yachting experience in basic navigation and sailing skills.
The course offers a comprehensive introduction to navigation, chart work and the basics of seamanship. It can also help you get the best from your electronic equipment. It is a great way to progress your yachting career.
REQUIREMENTS:
Day Skipper Theory
Speak English
5 days sailing and 4 night hours
You do not required previous experience sailing
The course itself consists of 5 consecutive days of navigation, speaking English and learning and demonstrating knowledge of navigation during a continuous evaluation with an RYA instructor, which will assess at the end of the course whether you are able to obtain the certificate or not.
It is helpful to take our Day Skipper Shorebased course to be ready for the navigation.
THEORY COURSE
Course topics include:
The basics of seamanship
The essentials of coastal navigation and pilotage
Chartwork
Electronic charts
Position fixing
Potting a course to steer
Weather forecasting and meteorology
Tides
Collision regulations
Construction, parts and equipment of a cruising boat
Emergency and safety procedures including distress calls, use of flares
Safety harnesses, lifejackets and liferafts
– On register you receive a theory book with all the course content.
– The course is taught in a flexible format with two exam papers.
– The duration of the course is 5 days.
This course equips you with enough knowledge to navigate around familiar waters by day.
A basic knowledge of lights is also included to introduce you to night cruising.
The Day Skipper Shorebased course is taught in a flexible format with two exam papers.
BOOK NOW!
Books recommended: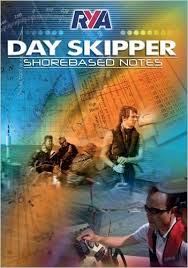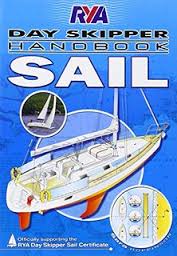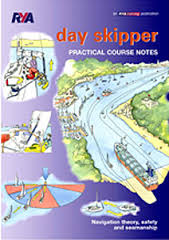 Below you can see our following scheduled courses