Yacht Point, RYA Training Centre
YACHT POINT IS THE ONLY RYA TRAINING CENTRE IN BARCELONA
At YACHT POINT, you can acquire the necessary knowledge for each qualification with the best professionals in the sector. We also offer a continuous monitoring to each student, including personalized advice.  We will accompany you throughout this nautical adventure.
We teach theoretical and practical classes that will allow you to obtain official qualifications to sail.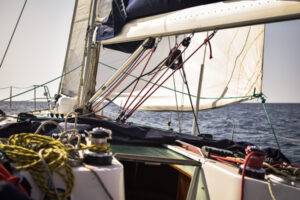 Theory courses:
Reduced groups.
Our teaching materials.
Animated presentations.
Online courses.
Practical classes:
Boat approved for each particular qualification.
Professional skippers of the merchant marine with broad experience.
Weekend and weekday practices.