STCW PROFICIENCY IN SECURITY AWARENESS
All crew members of merchant ships who are required to hold a STCW Proficiency in Security Awareness, and who do not hold an Official Ship Security Certificate, are required to hold a Basic Maritime Security Training certificate.
This certificate includes training, instruction and proficiency rules for maritime security awareness, as stipulated in paragraphs 1 to 4 of section A-VI/6 of the Training Code, as amended.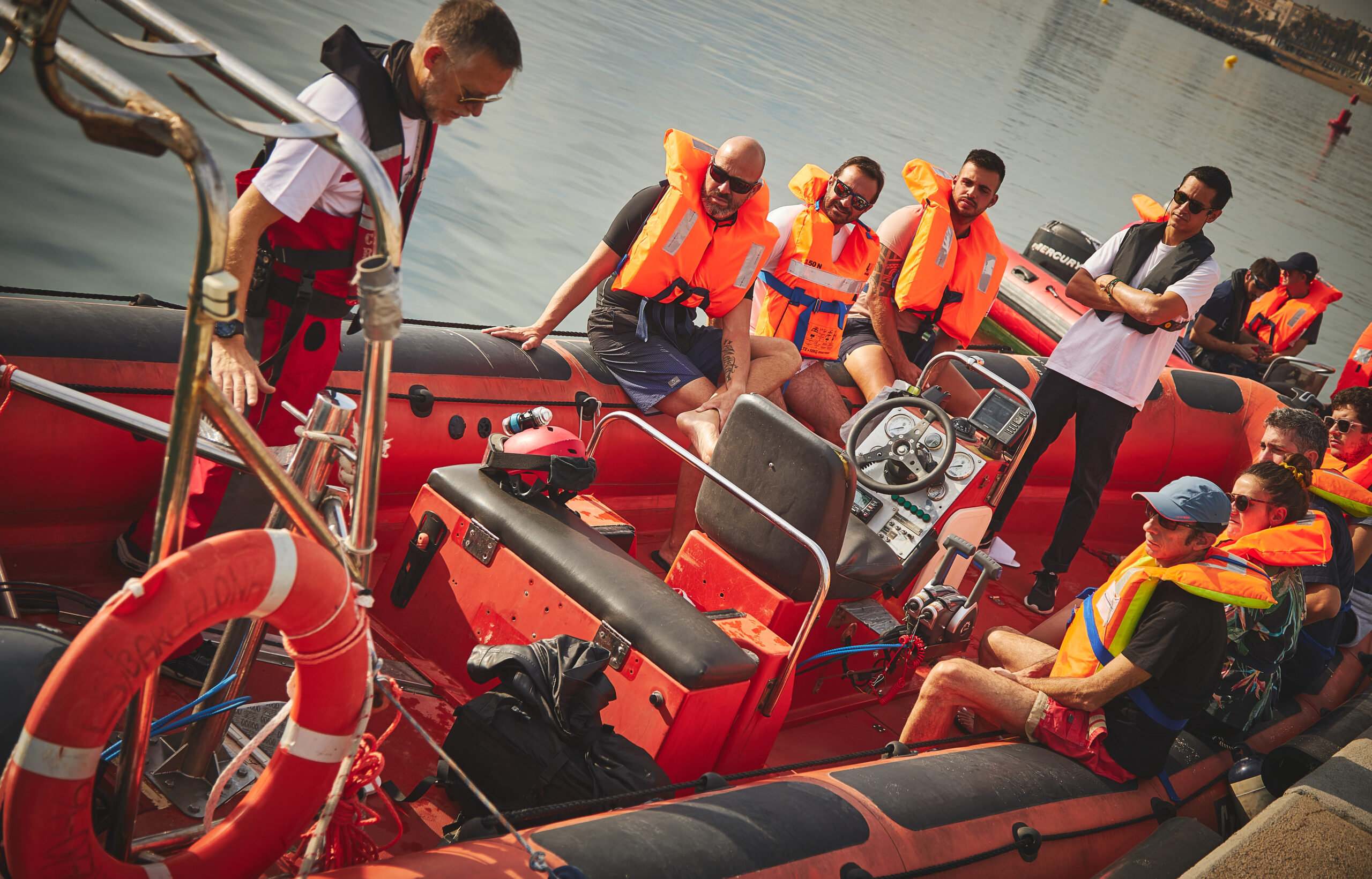 In order to sign up for the course, you only need:
DNI, NIE or Passport in force.
Age: 18 years old or 16 years old with parental permission.
The Basic Maritime Security Training program consists of the following modules:
Maritime security and maintenance of the conditions established in a security plan.
Ship security assessment
Recognition of security risks and threats and security measures
Carrying out periodic inspections and recognition of security threats
On-board surveillance
Use of security equipment and systems.
The program is in accordance with the official regulations (BOE-A-2012-3857) of March 19, 2012.
STCW PROFICIENCY IN SECURITY AWARENESS
6 hours of theory
2 hours of practices
Certificate of Maritime Specialty issued by the DGMM
What is the course used for?
It is used to obtain a Certificate of Maritime Specialty granted by the Directorate General of Merchant Marine (DGMM) and endorsed by the International Maritime Organization (IMO) belonging to the United Nations.
This Certificate is based on a teaching system common to most countries, called Training Code or Convention, established in an assembly and called STCW 95.
This Basic Maritime Safety Training Certificate is the first requirement to work on a ship or any type of vessel. For the realization of a specific task we must also obtain other certificates or other nautical titles appropriate to the function to be performed.