RYA Day Skipper - Theory Online Course
The online Day Skipper is for those who do not have the availability to come to our course.
You can complete the course anytime, anywhere, online. Optional audio is available, which you can turn on and off as needed.
The RYA Day Skipper Online Theory Course is an introduction to cruising for the inexperienced skipper. This course provides you with sufficient knowledge to navigate familiar waters during the day. Basic knowledge of lights to introduce you to night watches is also included in the course.
This course will prepare you for basic sea navigation as well as for the essentials of coastal navigation and pilotage.
The course is approved by the Royal Yachting Association.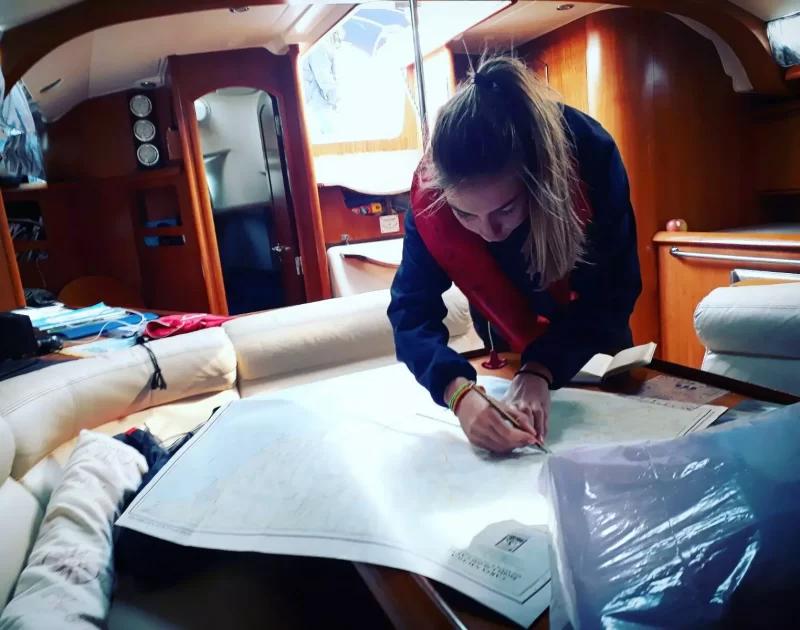 Prerequisites: No prior knowledge is necessary to take the DS RYA Online Course – all you need is a pen!
Duration: Maximum up to 12 months to finish the course (with optional extension if needed). Up to two years of access to the online material after finishing the course.
Electronic nautical chart
International Regulations for Preventing Collisions (RIPA)
Construction, parts and equipment of a cruise ship
Emergency and rescue procedures
Day Skipper Theory Course - RYA Online
Online Campus Access
More than 30 tests and exercises
Theoretical Book
1000s of images, videos and downloadable resources
24/7 Online Instructor Support
Official RYA Certificate
Fastrack Theory to Yachtmaster
The Fastrack Theory to Yachtmaster course combines Day Skipper theory with Yachtmaster Offshore theory.
The Yachtmaster Theory Course Online will bring your theoretical knowledge to the level required to pass the Yachtmaster™ Coastal and Yachtmaster™ Offshore practical exams.