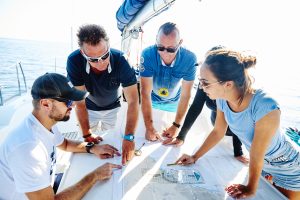 Start Yachting and Competent Crew for beginners sailing courses, learn to sail and have FUN while learning the ropes.
Day Skipper training for aspiring Skippers and those with an interest in navigation.
Yachtmaster Coastal and Offshore for advanced sailors or those looking for a career in the industry.
The Yachtmaster Ocean certificate of competence is the jewel in the crown of the RYA: to be a Master of Yachts unlimited by mileage. You should apply for this course once the RYA/MCA Yachtmaster Offshore status is achieved.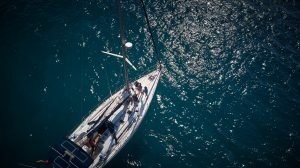 Enjoy the never ending beauty of the sea with our fleet of yachts (sailing-ships and motorboats). From a four hour trip to some weeks of navigation, you can decide whether to charter a bareboat or hire one of our professional skippers with all the services on board.
OFFERS AND PROMOTIONS
 Find out about our offers and promotions by sending an email to: info@yachtpointbcn.com
LATEST PUBLICATIONS
You can access the latest publications on our blog. Click on an image to access the corresponding news.
LATEST NAUTICAL EVENTS
We inform you of the latest nautical events