RYA PB2 and ICC (International Certificate of Competence)
The RYA Powerboat Level 2 is a two-day course that provides the skills and background knowledge needed to drive a powerboat and is the basis of the International Certificate of Competence. The course focuses on low speed close quarters handling, man overboard recovery, an introduction to driving at planing speed and collision regulations.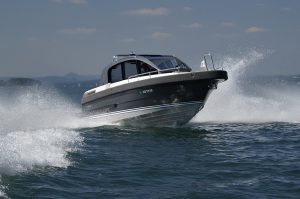 ICC (The International Certificate of Competence) is required by many European countries for the use of certain categories of pleasure boats. It is also useful in countries where compulsory certificates are required of nationals simply because officials expect to see such a certificate. You automatically qualify for your ICC on completion of the RYA Powerboat Level 1 and 2 courses.
Duration: 2 days
Course Objective: You will be a sufficient powerboater in the right conditions and with your ICC you will be able to charter a powerboat.
Prerequisites: None, but RYA Essential Navigation & Seamanship and the RYA Radio SRC are very useful.