RYA YACHTMASTER POWER
An RYA Yachtmaster Certificate of Competence is often the ultimate aim of aspiring skippers. It is a well known, highly respected qualification worldwide, proving your experience and competence as a skipper.
The Yachtmaster offshore is an important certificate.  It enables you to work as master of commercial vessels of up to 200gt unto 150 miles from a safe haven.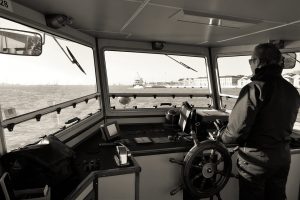 The Yachtmaster offshore is obtained by examination which involves exercises, challenges and tasks from any part of the syllabus to demonstrate the ability and confidence of the skipper.
We help you prepare for the exam look at your strengths and weaknesses. We can then build on the areas that need to be improved to put you in the best position for the exam.  This typically lasts 5 days. A separate fee is to be paid of you for RYA exams. This must be arranged well in advance.
Full details of the exam syllabus and requirements are shown in the RYA Yachtmster Scheme and Logbook.
The EXAM will include an assessment of your skippering skills, boat handling, general seamanship, navigation, safety awareness and knowledge of the IRPCS (collision regulations), meteorology and signals. Candidates will be set tasks to demonstrate their ability and may also be asked questions on any part of the syllabus.
Duration: 5 days in total, 4 days preparation covering all skills, followed by the exam which takes 6 hours per candidate.
Ratio: Maximum 5 to each boat and instructor, minimum of 2 people.
Yachtmaste Offshore exam pre-requisites:
Minimum seatime: 50 days, 2,500 miles including at least 5 passages over 60 miles measured along the rhumb line from the port of departure to the destination, as skipper for at least two of these passages and also including two which were overnight-passages. 5 days experience as skipper. At least half this mileage and passages must be conducted in tidal waters.  All qualifying seatime must be within 10 years prior to the exam.
Form of exam Practical: Certification required is a GMDSS Short Range Certificate (SRC) or higher grade of marine radio certificate. A valid first aid certificate – click here for a list of acceptable first aid certificates.
Minimum exam duration: 8-12 hours for 1 candidate, 10-18 hours for 2 candidates. No more than two candidates can be examined in 24 hours and no more than four candidates can be examined in one 2 day session.
Minimum age: 18
Below you can see our following scheduled courses